FIELD PROVIDERS & EMS
Transform your community's health for the better
MedArrive needs your help to close care gaps from small to large communities across the country. We connect licensed EMS professionals, including EMTs, paramedics, nurses, phlebotomists, and other skilled healthcare labor, with nearby, vulnerable populations on behalf of health plans and healthcare providers, to perform essential medical services at home.
Get in touch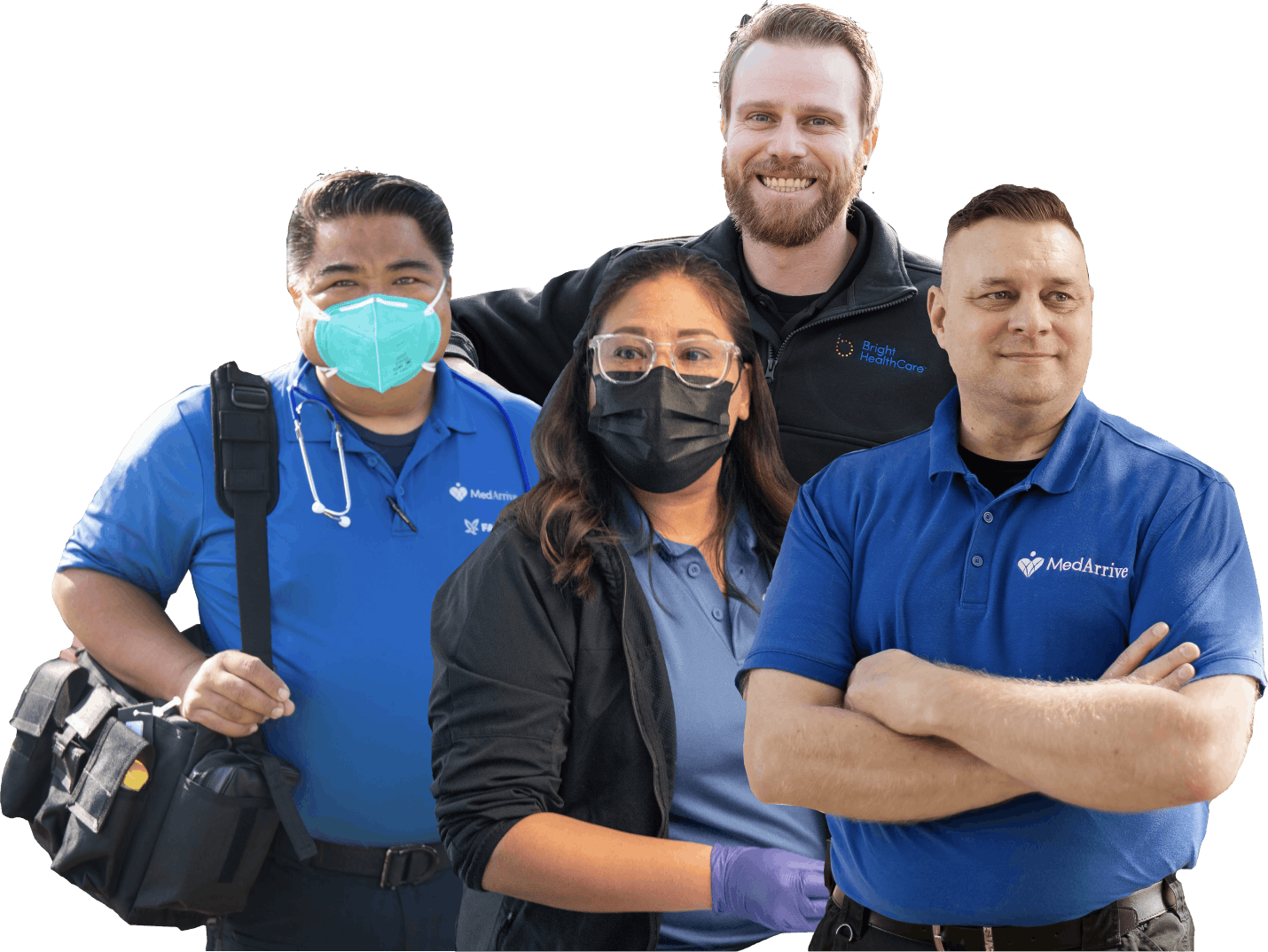 Hear From Our Field Providers
Help more, earn more, on your schedule
Make the most of your skills
Practice at the full scope of your training, connect one-on-one with patients, and create meaningful change in your community.
Earn additional revenue
MedArrive provides everything from part-time to full-time revenue-generating opportunities that complement your existing workload.
Set your hours
Choose when and where you work and view and accept in-home medical appointments in advance.
Partner with MedArrive to provide Community Paramedicine (CP), Mobile Integrated Healthcare (MIH) and release new revenue
Link existing EMS entities to health plans
Share clinical workflows and protocols
Harness our powerful scheduling and routing platform
Watch a MedArrive Field Provider in action
See how MedArrive Field Provider, Errol Barrientos, is able to help keep his community healthy by administering in-home Covid-19 vaccinations.
What Field Providers are saying
"MedArrive allows me to practice at my highest level of training. I feel like I'm making a difference in underserved communities."
– Eric Jenkins
MedArrive Field Provider, 33 Years in EMS

Partner with MedArrive
Put your life-saving skills to good use. If you're a mission-driven, medically licensed Field Provider or agency looking to give your community better access to health care, we want to hear from you.