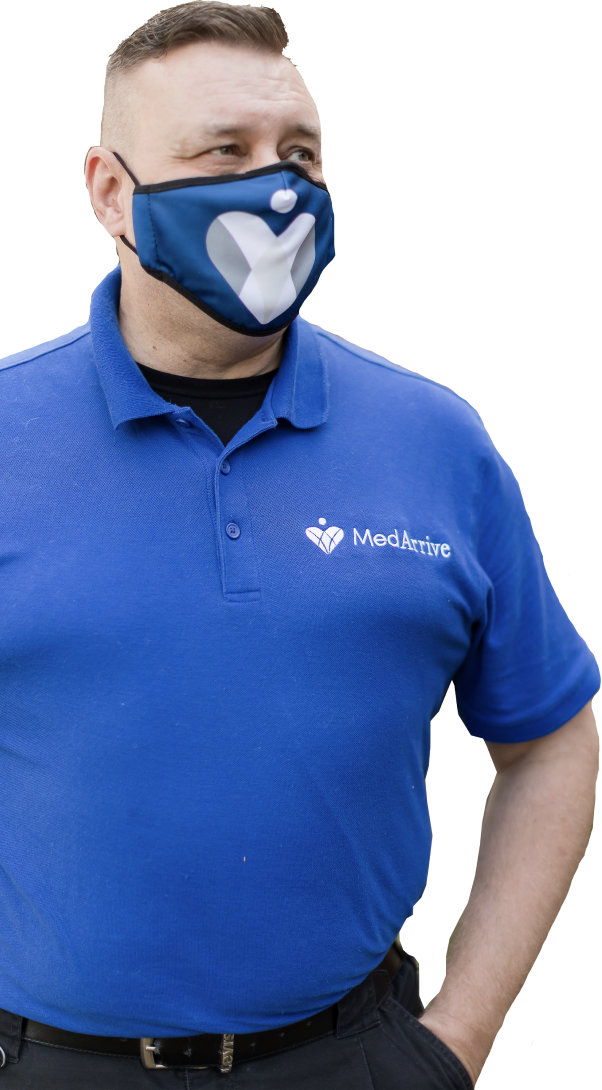 IMPROVING PEOPLE'S LIVES BY BRINGING MORE HUMANITY TO HEALTHCARE
We power healthcare into the home
Bridge the virtual care gap and bring the human touch to telehealth. Access a highly trained network of Field Providers to give patients the hands-on care they need at home.
Request a demo
We believe in health equity
Our platform connects health plans, healthcare providers, and patients with a trusted network of in-home Field Providers. Our Field Providers are EMS professionals (EMTs and Paramedics) at the core as well as MAs, RNs, Community Health Workers and other skilled healthcare workers.
Improve health outcomes
Support episodic care and reduce unnecessary ER visits by helping patients access essential services.
Support care continuity
Communicate unique patient challenges to the primary care physician to foster more empathetic care.
Engage at home
Bring care to patients' doorsteps and capture hard-to-reach populations, improving CAHPS scores and Star Ratings.
Watch MedArrive in Action
How we drive value
20%
ED Utilization Reduction
30%
Hospitalization Reduction
20%
Increase in PCP Engagement
35%
Additional Risk Capture
Estimates based on modeling; not a guarantee.
See your organization's savings from reduced readmissions
How many discharges does your health plan, facility, or system have in a year?
Savings estimates assume a reduction from baseline of national average readmission rate. Actual savings may depend on population served and care program design.
Discover what partnering with MedArrive can do for you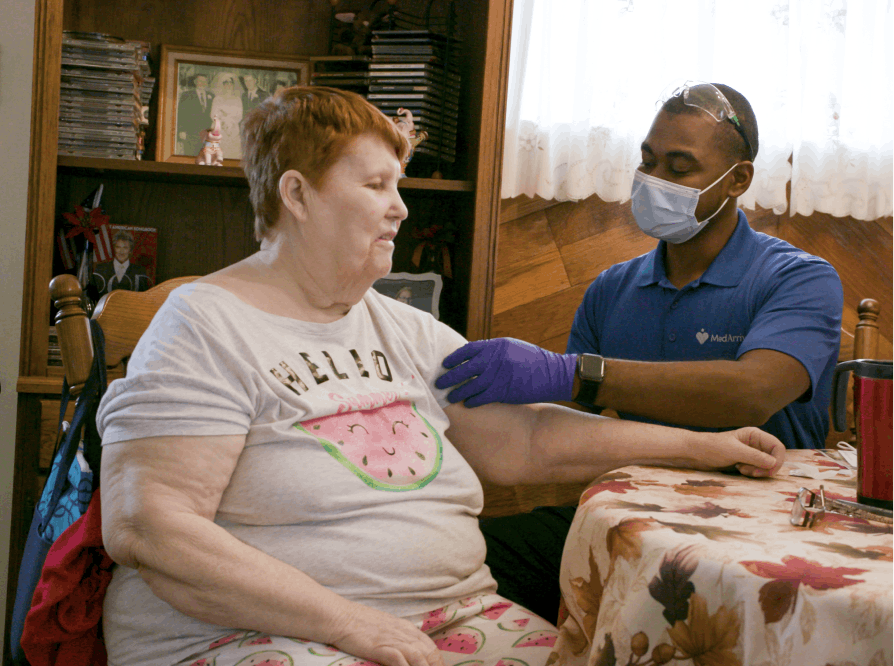 Health Plans
We partner with health plans to power care programs into the home to improve outcomes, reduce total cost, and create a more convenient patient experience.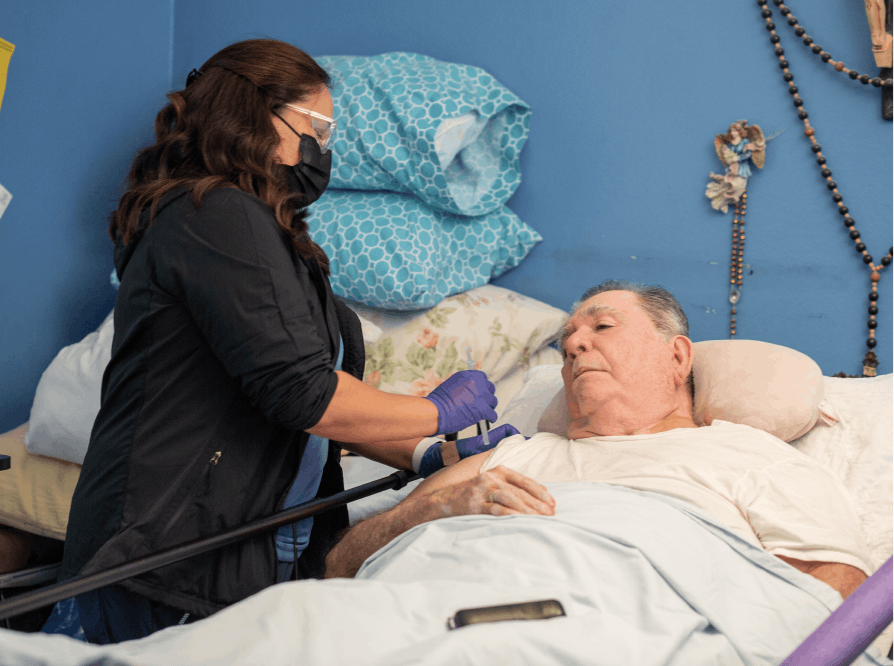 Healthcare Providers
We help health systems and risk-bearing providers better support their patients by making care more accessible and preventing readmissions.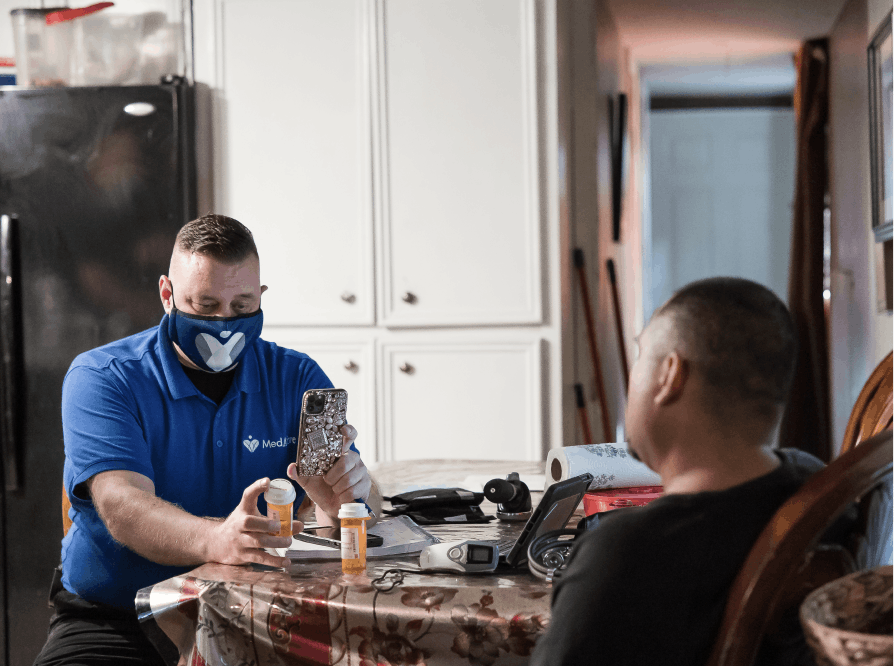 Pharma and CROs
We improve market access by taking therapies into the home to make trial participation and follow-up more effective by meeting patients where they are.
Flexible services to fit your needs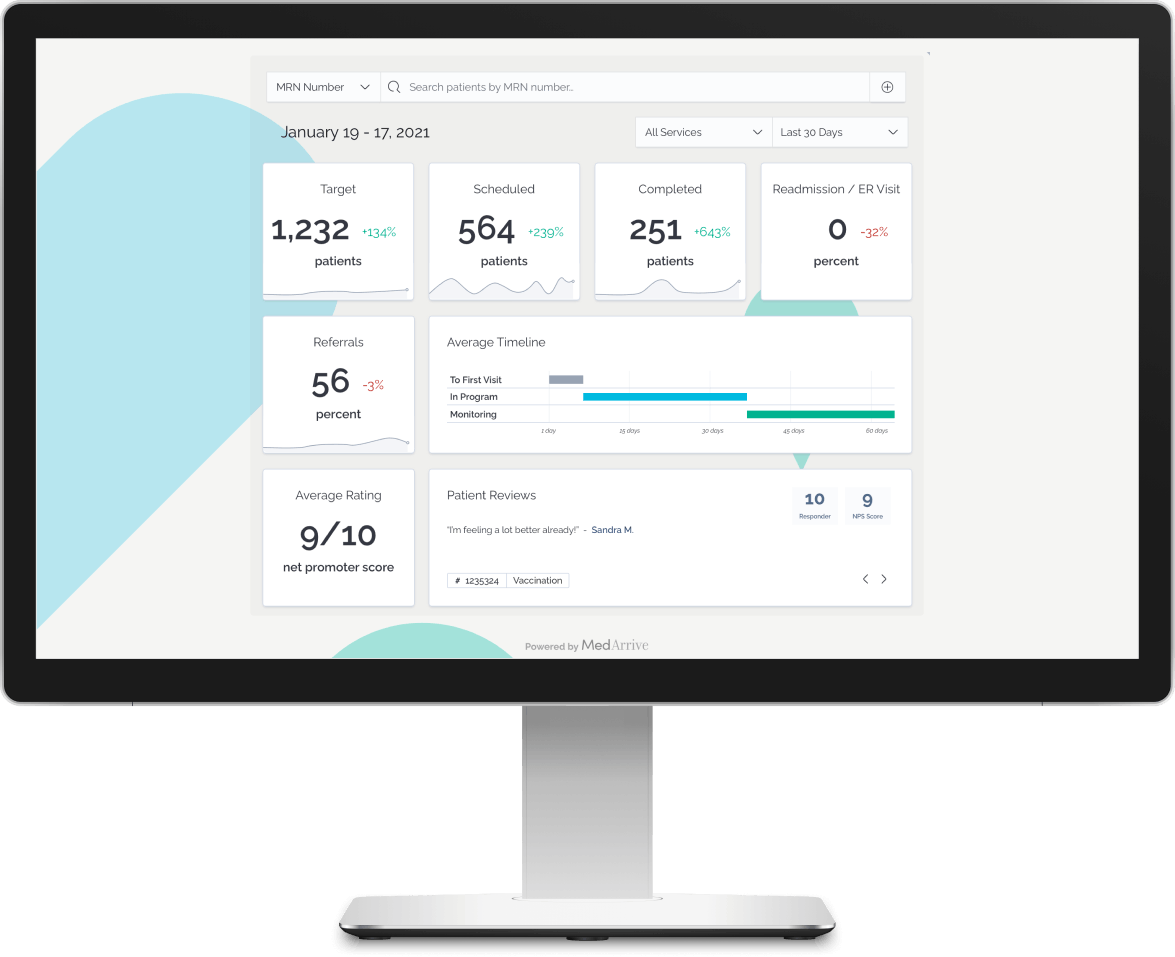 Episodic care

Immunizations, bloodwork, specimen collection, IV therapy with necessary monitoring, ECGs, and remote patient monitoring assistance.

HEDIS gap closure

Medication reconciliation, transitional care, diabetic retinal exams, urine microalbumin, HgbA1Cs, functional status assessments, spirometry, follow-up post-emergency department (ED) visits, and assistance controlling high blood pressure.

Reduction in unnecessary ER visits

SDoH obstacle identification, connection to community resources, health literacy improvement, and help fostering relationships with primary care physicians (PCPs).

Preventative health visits

Full scope of diagnoses identification, comprehensive SDoH identification, risk assessments, home and health surveys, and data recording for PCPs.
The MedArrive difference
EMS at the core

We dispatch EMS providers who practice at the full scope of their training.

Access for all

With our national network of more than 50,000 Field Providers, we're able to easily reach the communities who need care the most.

Programmatic approach

Every care plan is different. We tailor our platform to best serve our partner's target population, preferred services, and desired outcomes.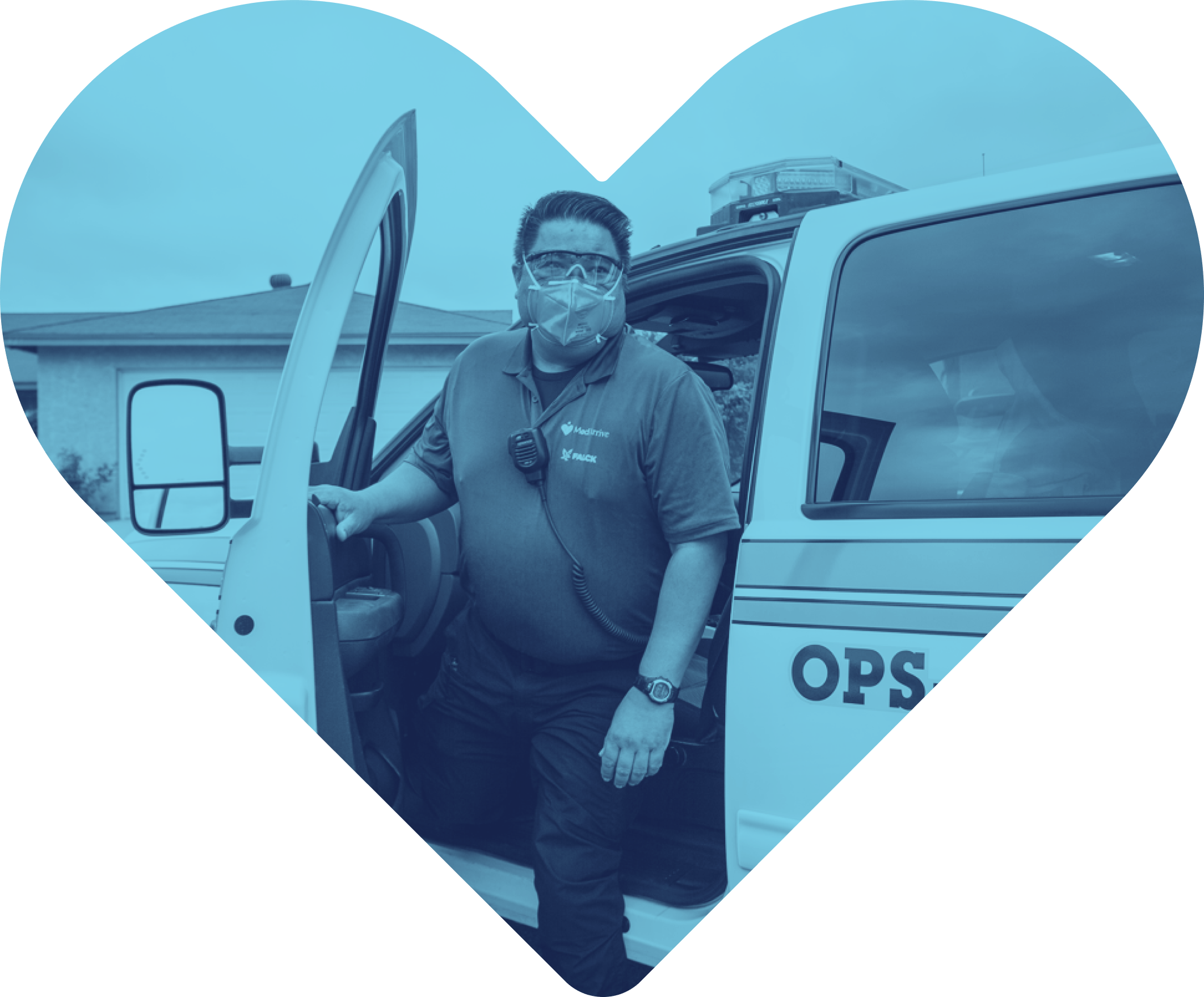 What people are saying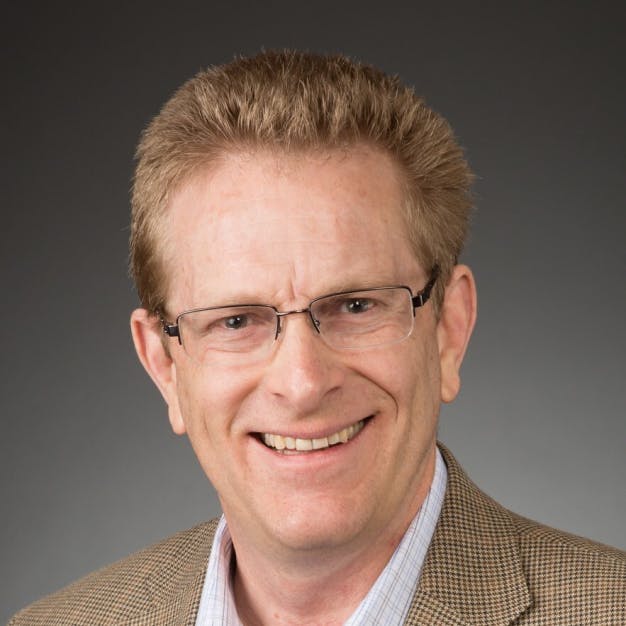 "MedArrive's Field Providers have been able to engage some of our highest-utilizing members at home, helping to significantly reduce emergency room use. MedArrive has helped these members get prescriptions filled, schedule primary care visits, and access community resources, all while in their home."
– Dr. Jerry Allison
Medical Director, Molina Healthcare of Texas